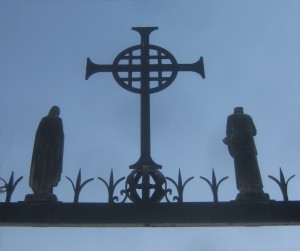 Are you interested in membership at St Mark? We receive new members twice a year. Before each new member reception we offer classes that speak of how we understand Lutheranism as part of the whole church as well as the ministry of St Mark. If you are interested in membership, please contact the Church Office.
---
Baptism
Holy Baptism is offered twice a year, at the Easter Vigil and on All Saints' Sunday. A time of instruction is offered for families and those who are to be baptized on the three Sundays preceeding Baptisms. Please contact the Church Office for more information.
---
Weddings
Weddings are also celebrated at St Mark. To find out more about having your wedding at St Mark please contact the Church Office and schedule a time to speak with the Pastor.