God has shown you what is good; and what does the Lord require of you but to do justice, and love kindness, and to walk humbly with your God?
Micah 6:8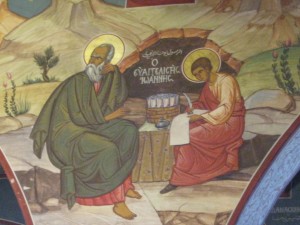 At St Mark we believe that God is asking us to serve the kingdom of God in the church and the world at large.
We value worship that gives glory to God and seeks the will of the Father.
We value music that ascends to the heavens and speaks of divine transcendence and beauty.
We value the sacraments in drawing us closer to the life of God.
We value hospitality in creating fellowship with strangers and including all people within the life of the church.
We value the opportunity to serve our neighbors, because they are precious to God and made within the divine image.
We value the opportunity to go and preach the Gospel of Christ to others around the world in word and deed.